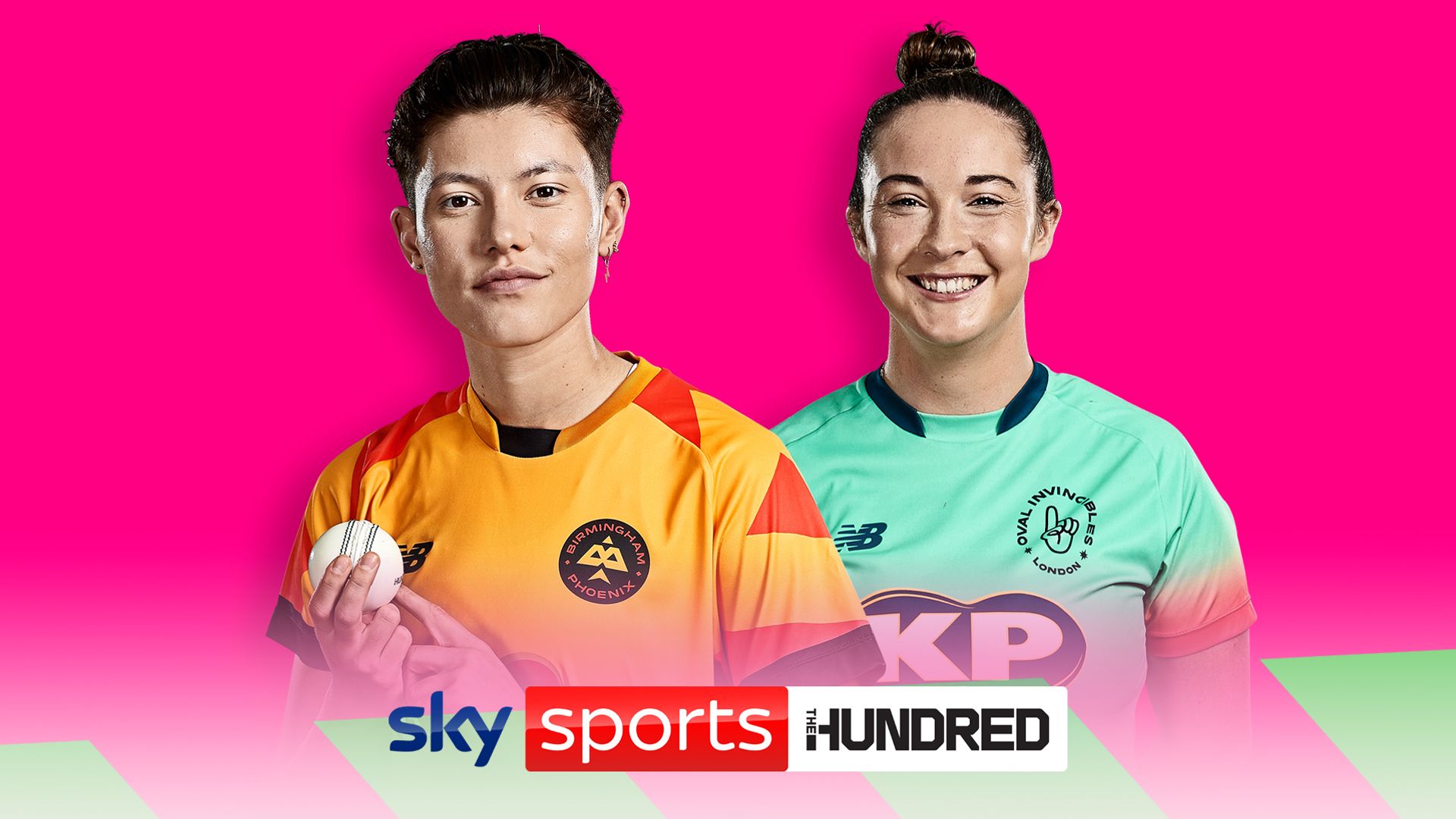 Watch Birmingham Phoenix vs Oval Invincibles Women in the 2023 edition of Hundred with our free live stream.
All 34 women's matches, and selected men's games, will be streamed as the ECB's 100-ball competition returns for a third season with Trent Rockets Men and Oval Invincibles Women the defending champions.
Watch the video at the top of the page.
Hundred fixtures for 2023 (all women's matches will be streamed for free)
August 1: Southern Brave Women beat Trent Rockets Women by 27 runs
August 1: Trent Rockets Men beat Southern Brave Men by six runs
August 2: Welsh Fire vs Manchester Originals Women abandoned without a ball being bowled
August 2: Welsh Fire Men beat Manchester Originals Men by nine runs
August 2: London Spirit vs Oval Invincibles Women abandoned without a ball being bowled
August 2: Oval Invincibles Men beat London Spirit Men by three wickets
August 3: Northern Superchargers Women beat Birmingham Phoenix Women by seven wickets
August 4: Welsh Fire Women beat Southern Brave Women by four runs
August 4: Southern Brave Men beat Welsh Fire Men by two runs
August 5: Manchester Originals vs London Spirit women and men abandoned due to rain
August 5: Birmingham Phoenix vs Trent Rockets men and women both abandoned due to rain
August 6: Southern Brave Women beat Northern Superchargers Women by five wickets
August 6: Northern Superchargers Men beat Southern Brave Men by 60 runs
August 6: Welsh Fire Women beat Oval Invincibles Women by three wickets
August 6: Oval Invincibles Men tie with Welsh Fire Men
August 7: Manchester Originals Women beat Birmingham Phoenix Women by five wickets
August 7: Manchester Originals Men beat Birmingham Phoenix Men by 49 runs
August 8: London Spirit Women beat Southern Brave Women by five wickets
August 8: London Spirit Men vs Southern Brave Men abandoned due to rain
August 9: Northern Superchargers Women beat Trent Rockets by nine runs
August 9: Northern Superchargers Men beat Trent Rockets by three runs
August 9: Oval Invincibles Women beat Manchester Originals by five runs
August 9: Oval Invincibles Men beat Manchester Originals by 94 runs
August 10: Welsh Fire Women beat Birmingham Phoenix by three runs
August 10: Welsh Fire Men beat Birmingham Phoenix by six wickets
August 11: Northern Superchargers Women beat Oval Invincibles by 14 runs
August 11: Oval Invincibles Men beat Northern Superchargers by nine runs
August 12: Trent Rockets Women beat London Spirit by five wickets
August 12: Southern Brave Women beat Welsh Fire by two wickets
August 13: Northern Superchargers vs Manchester Originals, Headingley, women 11am, men 2.30pm
August 13: Birmingham Phoenix vs Oval Invincibles, Edgbaston, women 2.30pm, men 6pm
August 14: Welsh Fire vs Trent Rockets, Sophia Gardens, women 3pm, men 6.30pm
August 15: Oval Invincibles vs London Spirit, Kia Oval, women 3pm, men 6.30pm
August 16: Southern Brave vs Birmingham Phoenix, Ageas Bowl, women 3pm, men 6.30pm
August 17: Trent Rockets vs Manchester Originals, Trent Bridge, women 3pm, men 6.30pm
August 18: London Spirit vs Northern Superchargers, Lord's, women 3pm, men 6.30pm
August 19: Trent Rockets vs Birmingham Phoenix, Trent Bridge, women 11am, men 2.30pm
August 19: Southern Brave vs Oval Invincibles, Ageas Bowl, women 2.30pm, men 6pm
August 20: Manchester Originals vs Northern Superchargers, women 11am, men 2.30pm
August 20: Welsh Fire vs London Spirit, Sophia Gardens, women 2.30pm, men 6pm
August 21: Oval Invincibles vs Trent Rockets, Kia Oval, women 3pm, men 6.30pm
August 22: Northern Superchargers vs Welsh Fire, Headingley, women 3pm, men 6.30pm
August 23: Manchester Originals vs Southern Brave, Emirates Old Trafford, women 3pm, men 6.30pm
August 24: Birmingham Phoenix vs London Spirit, Edgbaston, women 3pm, men 6.30pm
August 26: The Hundred Eliminator, Kia Oval, women 2.30pm, men 6pm
August 27: The Hundred Final, Lord's, women 2.15pm, men 6pm
Sky Sports will show all 68 games in The Hundred live this summer. Stream The Hundred and more with NOW